Mike Theriault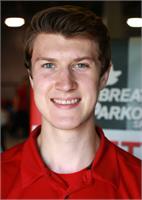 Job Title
Pro Trainer/Front Desk Rep
Specialty
Fear challenges and precision based training
Why I Started Parkour
I began my Parkour adventure with my friends and fellow instructors, immaturely climbing walls and vaulting fences. It wasn't until we found a little gym specializing in the practice that we would start to take it seriously. I wasn't sold in the beginning, as I would have much rather been sitting in my room playing video games, but after training more and more it easily became something very special to me. To date, Parkour has brought me together with so many amazing people who just want to play, have fun, and discover the world around them through movement.
Why I Love Parkour
I love Parkour because it's very personal. Not everyone is going to be the greatest, but you can figure out what you're good at and roll with it. Parkour brings play and adventure back into your life after years of being told to grow up. It teaches you how your body moves and lets you get creative regardless of your skill level. It makes you think about life differently. No longer are you looking for ways around a blockade, or trying to find a constructed path to where you're going. You start craving your own path and begin overcoming your own physical/mental challenges, which has given me more self confidence than anything other sport I've tried (soccer, baseball, basketball,etc) . Above all else, Parkour introduced me to the amazing communities here in Calgary and around the world. From the traceurs of Vancouver to Paris, the people who train Parkour are some of the best people I've ever met.
Mike Theriault is currently not instructing any classes.