Ben Graham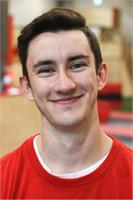 Job Title
Pro Trainer/Front Desk Rep
Specialty
Private training, finding progressions that work specifically with whomever I'm training
Why I Started Parkour
I started Parkour because I used to have no hobbies other than video games, and I decided to try something new. So I found a local Parkour gym, and ever since then I've been hooked.
Why I Love Parkour
I love Parkour because it's so much more than just a sport. It's a part of how I move in my daily life. It's a passion, it's a lifestyle, it's a form of self expression, and it's all subjective to whoever is training. There are no boundaries for Parkour, as your imagination is the core of the sport, and that's what I love about it.
Ben Graham is currently not instructing any classes.