Davis Johnson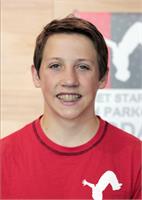 Job Title
Junior Trainer/Front Desk Rep
Specialty
Flips with twists
Why I Started Parkour
I started Parkour because I wanted to challenge myself mentally as well as physically, and to get in better shape. After I tried my first class, I was the most sore that I had ever been, but I was also hooked.
Why I Love Parkour
There's no single reason why I love Parkour. I love it because there is a very powerful feeling of accomplishment that you get from overcoming a fear or landing a trick for the first time. I love Parkour because the people that make up the community are some of the nicest, most accepting and most encouraging folks out there. I love Parkour because it encourages me to be healthier and to improve what my body is capable of. I love Parkour because I've met some of my best friends through our mutual love of this sport.
Davis Johnson is currently not instructing any classes.