Colin Anderson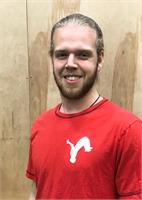 Job Title
Junior Trainer/Front Desk Rep
Specialty
I'm not sure I have one, as I'm more of a jack of all trades.
Why I Started Parkour
I used to play soccer, and I wanted to be able to celebrate victories by doing a front flip.
Why I Love Parkour
I've always been an athlete and loved to move, but there's a feeling of freedom in Parkour that I never got anywhere else. Also the community is by far the nicest I've ever met.
Colin Anderson is currently not instructing any classes.